REAL Race Karts, Track and Wheel to Wheel Racing = REAL Adrenalin!
 NEED SPEED?
Get some KARTPLEX! 
Reservations are Required under COVID restrictions!
Simply Click BOOK NOW
Hours are posted on our calendar.
Kids from 8-108 are welcome
(minors require a parental waiver)
Public Kart Rentals
Reservations Always REQUIRED under COVID restrictions!
Kart Rental
$25 – single session (~10 minutes)
$69 – three pack
Ask about Plex Passes if you can't get enough!
(ALL Kids under 13 must take the ROOKIE RACER course)
ALL drivers require a Membership OR a Pit Pass 
Pit Pass (Required)
$15- Single Day Pit Pass
$75 – Monthly Pit Pass
$299 – Annual Pit Pass
NOTE: Pit Passes provide access for rental karts and League Racing.  They do not give the holder race practice or entry privileges.  
 League Racing
$165 Per Driver (Single Race)

9 Races with 3 Drops and The Grand Final
Sunday Mornings beginning at 7:30 or 8:00am
LEAGUE Race events are HALF DAY and feature ONLY rental karts. CLUB + LEAGUE Events are FULL DAY and include race karts in separate classes.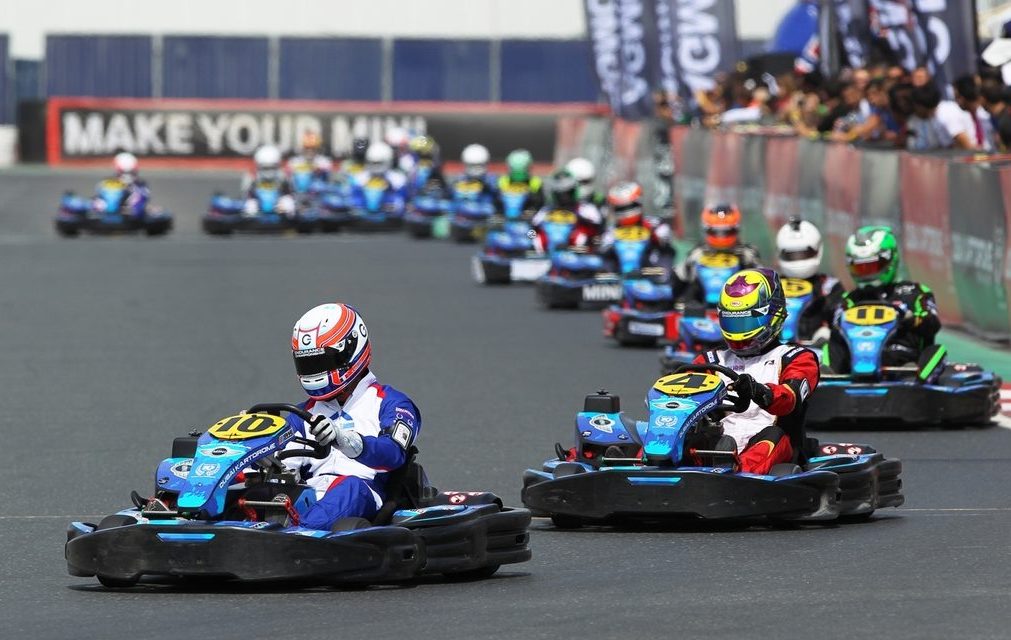 Team Endurance Racing
$695 Per Team (Single Event)
4-10 Drivers – 4 hour Endurance Race
2 Events 
SCORCHIN' SUMMER Enduro – June 28
COLD TURKEY Enduro – Oct 11


 Ready to Step Up your Game?
Hone your skills with help from our pros. Need more Speed? Lease a competition kart
Karting Academy
Rookie Racer Course (Required for all drivers under 13)

Hi Performance Workshops
Private instruction/training
CALL FOR PRICING
Race Kart Demo/Leasing
Need MORE Speed for your lesson?

Ask us how you can qualify to demo, lease or even RACE a pure racing machine including LO206, TaG or Shifter Karts.
Just let one of our crew members know you want to demo a race kart and you'll be at the wheel of 'The Beast'

WATCH our SAFETY VIDEO and KNOW the RULES
What you need to race
No experience is required to race our Rental Karts
Use of approved helmet included with kart rental
Use of personal helmets is at the discretion of the head marshall
Driving suits are NOT required, but are available if you prefer to wear one.
Neck Protection is available on request
Shorts and t-shirts are permitted - closed-toe shoes are required (no sandals)
During cold weather conditions, dress appropriately; gloves recommended

All drivers under 19 years of age require a parent or guardian to sign our waiver.
Drivers with special needs or health limitations are required to contact our head marshall before participating.
Rules, Requirements & Regulations
The KARTPLEX Experience is all about excitement and adrenalin! Nonetheless, your safety, as well as that of our staff, is our primary commitment.
Kart Racing is a potentially dangerous activity. Our policies and safety systems are in place to minimize danger, but there are risks involved with participation.
ALL drivers MUST sign our waiver.
ALL minor participants require a parent or guardian to complete our Parent/Guardian  waiver.
We reserve the right to refuse or remove any driver who is not in compliance with our rules and safe driving standards.
Drivers between 8 and 12 years of age must complete our ROOKIE RACER orientation course before they are approved to participate in Arrive + Drive rentals or racing.
KARTPLEX maintains a strict ZERO TOLERANCE policy for recreational DRUGS and ALCOHOL while on our property.
If you are on prescription medications that impair your reflexes or your judgement, do not drive the karts.
If you are pregnant, do not drive the karts.
Weight Limit Guidlines:
Our Arrive + Drive karts can comfortably accommodate most drivers up to 250 lbs.  There are exceptions to this guideline and the only way we can determine for certain that a driver will be able to comfortably and safely operate the kart is to arrange a seat fitting with the acting head marshall or crew chief. If you are near our limits, or would like to arrange a private seat fitting before you purchase your tickets for any reason, please call or email and we will be happy to accommodate you.
Cancellation Policy
Cancellations can be made up until  two weeks prior to event date.  A $150 cancellation fee will be decucted from any refund.
Cancellations due to weather will result in a credit being issued for the full amount of the event, race or session.  These credits do not expire and can be used anytime the event can be rescheduled.  There are no refunds for weather based cancellations.
Our Karts
KARTPLEX operates high performacne Arrive + Drive race karts that are designed to offer you the sensations of racing machinery while remaining safe and serviceable.  click the icon for more info. NOTE: Karting is a dangerous activity!  You are responsible for your safety.
Our Track
Our State of the Art kart track has been designed by a world champion racing driver.  The many configurations will challenge the most skilled driver while allowing beginners to learn and improve.
Our Safety Systems
KARTPLEX is the first karting centre in North America to offer fully automated safety systems powered by Artificial Intelligence.  Our systems allow us to share the thrill of wheel to wheel racing while keeping risk to a minimum.