Enter a team of 4-10 drivers for 4 hours of FAST and FURIOUS FUN!
TWO Awesome EVENTS for TEAMS!
SCORCHIN' SUMMER Enduro
– June 12, 2022 
COLD TURKEY Enduro
 – Oct 9, 2022
*Dates are subject to change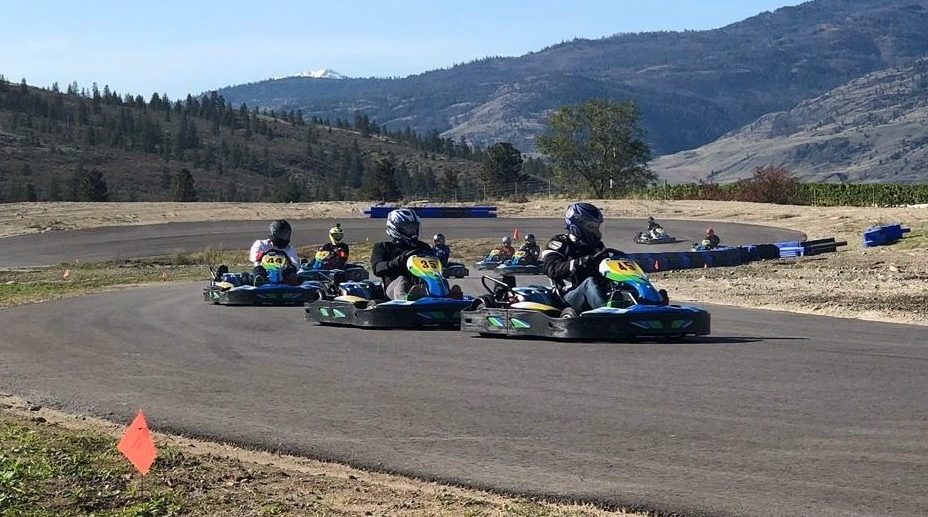 Represent your Brand, or create a team featuring your Fastest Friends! KARTPLEX Enduro Events are focused on FUN and

LOTS

of Racing!  Ringers are Welcome!
Call or email to Save a Spot for your Team TODAY!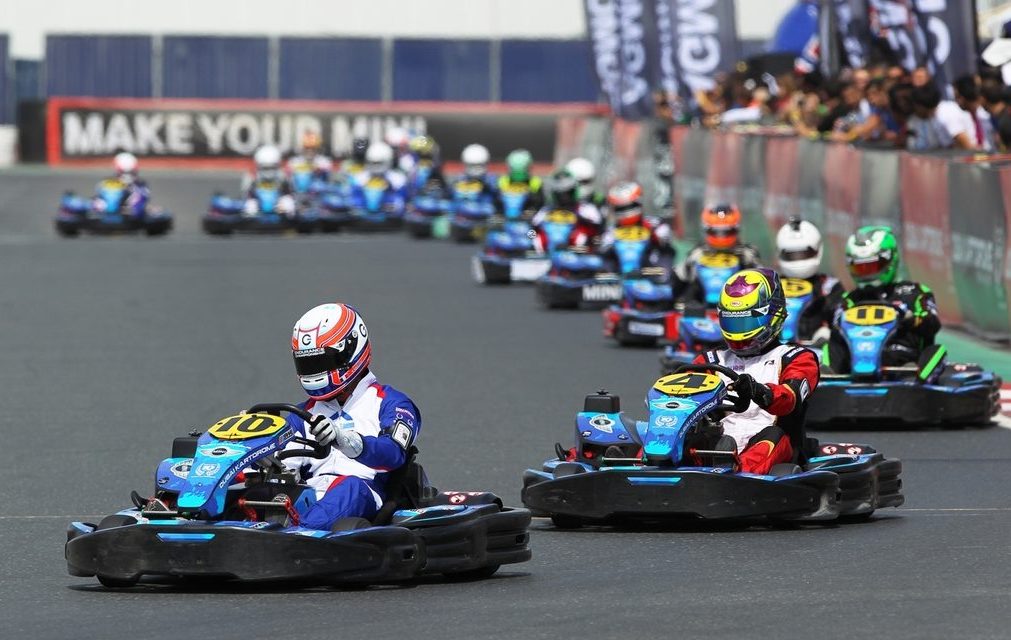 Elements of the ENDURO
4-6 Drivers per Team.
Each Driver must be 15 or older.  (Drivers under 19 must have the waiver signed by parent or guardian.)
One Driver will be elected to Qualify the kart
Driver change every 20 Laps (or Fewer)
Each registered driver must complete a minimum of 25 laps
No driver may exceed 80 laps during the event**.
Lunch and refuelling break after 2:00 hours.
All CLUB KARTPLEX Racing Association Rules and Restrictions Apply.  Click to see the CKRA Application and Agreement.
Pricing
$795.00 Per Team.
ALL Drivers must hold a valid KARPLEX or Area 27 Membership, or purchase a Pit Pass. ($15)
Each Team will have their entry listed in the Program
Pricing includes snack bottled water and soft drinks. 
Deli Lunch Boxes and extra refreshments will be available at extra expense.
Ask about custom Race Wear, Swag and Souvenirs.
Programs, Photos and More available on Race Day! 
Spectators are welcome!
Have a BLAST AND Make a SPLASH!
Is your TEAM SERIOUS about SPEED?!?
KARTPLEX Enduro Events deliver Maximum

TEAM BUILDING and BRAND BUILDING VALUE!
Entering a  team in our ENDURO or LEAGUE RACING events offers your Company or Group the opportunity to take advantage of entertainment,  exposure and excitement that is entirely unique to racing!
Your Team Members will  not only have a ton of fun, but also discover networking opportunities, B2B , entertain VIPs, compete with like minded business people from around the region.
Local News/Media will be on site for each Event!
If you are serious about boosting your brand ask about:
CUSTOM (Corporate Branded) RACE WEAR
SPONSORSHIP OPPORUNITIES
PRIVATE TRAINING with our ACADEMY INSTRUCTORS.
CORPORATE HOSPITALITY OPPORTUNITIES AT AREA 27.
AND MUCH MORE
Does your company need FUN, ENTERTAINMENT, SOCIAL OPPORTUNITIES and, most importantly….FAST, FURIOUS, RACING COMPETITION?
REGISTER YOUR TEAM TODAY!
See our RULES and RESTRICTIONS
.
PRIVATE KARTING RULES AND RESTRICTIONS
1. Persons with ANY COVID symptoms are not be allowed on the property
2. All drivers must wear the minimum specified safety gear
-

FIA/CIK approved Karting Helmet with lexan visor (DOT is not enough...contact us for a list of certifications that are accepted)
- FIA/CIK approved karting suit
- Gloves
- Rib Protection
- All Drivers under the age of 16 must also wear approved neck protection
- All Drivers under the age of 13 must wear approved chest protection
3. All practice sessions must be reserved in advance by contacting Rose or Mike via email or Text (250 488 4630, info@kartplex.ca)  Please Provide:
- 48 hrs notice for Concierge Customers requiring rack (track prep) service
- 24 hrs for ALL other practice drivers and visitors
NO EXCEPTIONS PLEASE!
**We are obligated to track and limit our capacity at all times.  We appreciate your cooperation until current restrictions are lifted
***Telling Craig that you plan to come by to drive does not constitute or confirm a reservation!!  Craig is a nice kid...but he's lousy at scheduling and administration so...Please make sure you make a proper reservation EVEN if you think Craig (or Robbie, or Danny, or Ty, or Dana….) knows you are coming to drive your kart.
4. All drivers must accept our new terms and conditions for 2021 before you drive on-track  If you are able, please complete it at home before you arrive at the property in the interest of keeping contact to a minimum for the time being. 
- Click the Registration link on the website (Top Right of every page)
- Enter the email address you used to register
- Read over and accept the new terms and conditions
5. ABSOLUTELY NO DRUGS, or ALCOHOL on the property
- Anyone expected of being impaired will be asked to leave
- NO SMOKING other than in the designated area at the west end of the parking lot
6. KARTPLEX is a Family Facility.  We have a strict ZERO TOLERANCE policy when it comes to dangerous driving, poor sportsmanship, biggotry or abusive behavior of any sort at our facility.  Kart racing needs to be fun for everyone!
Our Karts
KARTPLEX operates high performacne Arrive + Drive race karts that are designed to offer you the sensations of racing machinery while remaining safe and serviceable.  click the icon for more info. NOTE: Karting is a dangerous activity!  You are responsible for your safety.
Our Track
Our State of the Art kart track has been designed by a world champion racing driver.  The many configurations will challenge the most skilled driver while allowing beginners to learn and improve.
Our Safety Systems
KARTPLEX is the first karting centre in North America to offer fully automated safety systems powered by Artificial Intelligence.  Our systems allow us to share the thrill of wheel to wheel racing while keeping risk to a minimum.