Every Tuesday & Thursday in July & August from 9:00am-12:00pm
Karts, safety gear, bottled water and snacks provided.  Just bring some sneakers and a smile!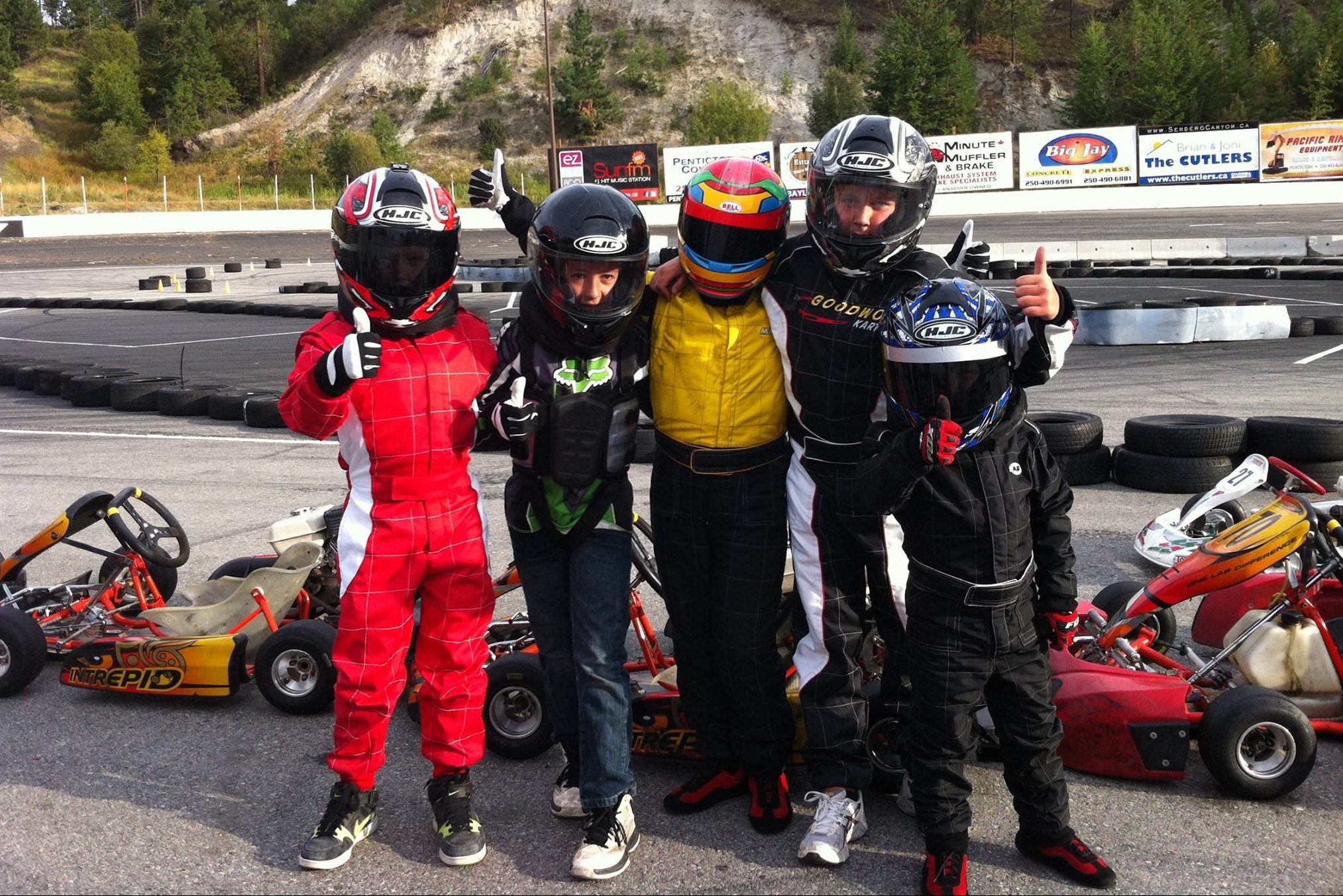 Do you have a SPEED DEMON living in your house?
Searching for a summer program that will not only entertain the restless demon, buy also educate, inform, and help them develop into a competent and safe young driver?  KARTPLEX Kid Camps can satisfy their 'Need for Speed' and your need to know that your favourite Speed Demon will be safe, smiling and tuckered out when they arrive back at home.
Kid Kart Camps are designed for boys and girls ages 8-15
Our program gets them away from their phone and computer screens and get them excited and engaged into a 'REAL' high-energy group activity that is both physically and mentally challenging….not to mention SUPER FUN!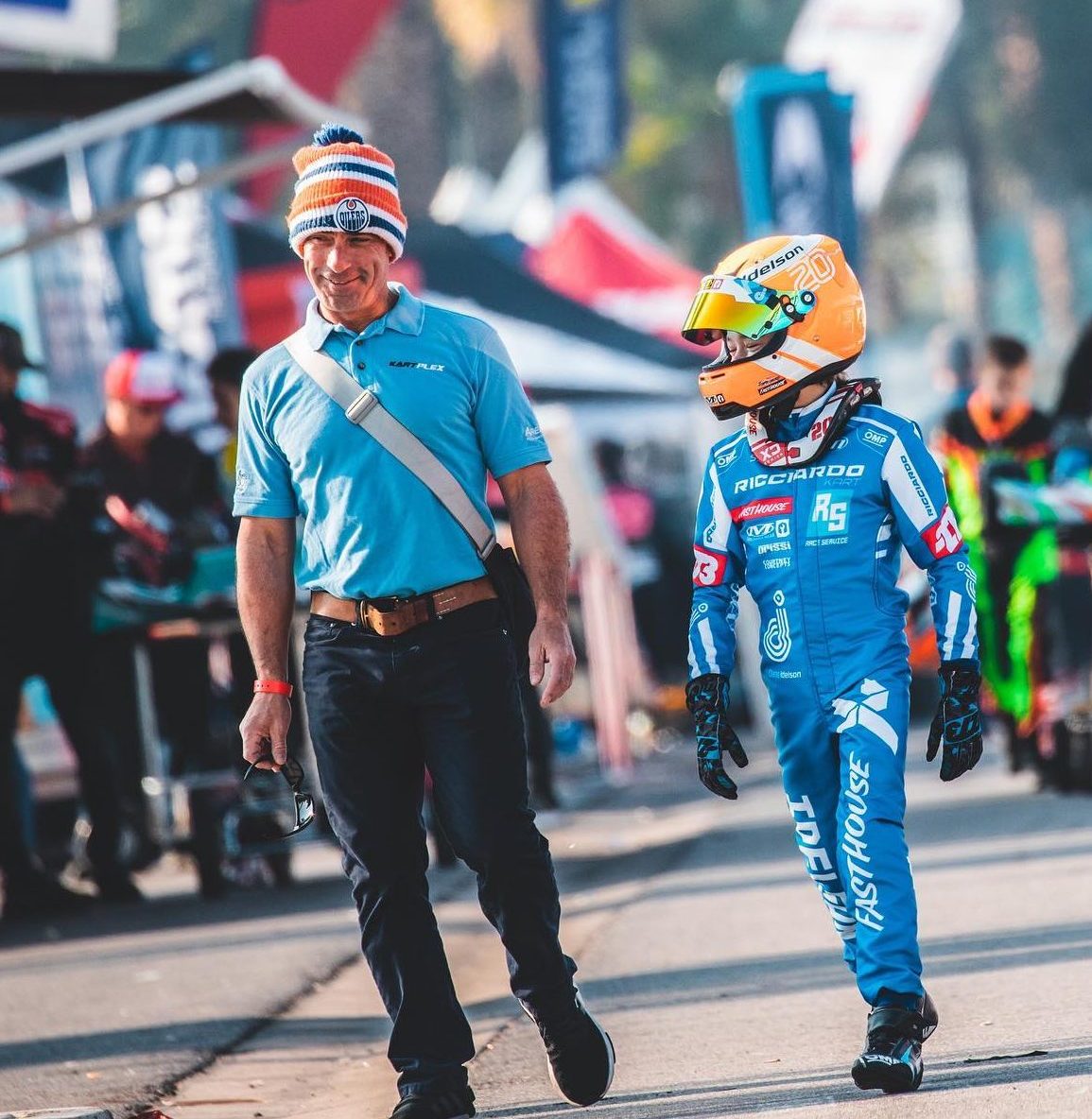 Professional Instructors
Our programs are designed and operated by passionate professionals with decades of experience racing, coaching and developing young drivers.  Our Lead Instructor, Craig has coached hundreds of racing drivers ranging from raw beginners all the way to regional and national champions who went on to become professional racing drivers!   Our team will ensure that your little racer becomes a safer and better educated driver, gets quicker around the racetrack, and learns a few valuable life lessons along the way. 
Best experience our kids have ever had!! Craig is an amazing instructor and Rose was absolutely fabulous. A must do when in the Okanagan. Will be doing again next time we are back. These are real fast Go-Karts…not the typical ones you see at your usual go kart tracks!!!
BEGINER to EXPERT
Our Camps are divided in to Beginner and Advanced groups to ensure that every driver is engaged at all times, but not in over their heads.  We believe that individual attention is critical to driver development.
TAILORED 
Programs will be progressive but flexible.   We will address every driver at their own level and offer challenges that are suitable, regardless of experience, or how many camp days they have attended.
RELEVANT
Our goal is that each participant improves not only their driving skills, race-craft and speed, but also life skills like sportsmanship, commitment, problem solving, teamwork and communication.
FUN + LEARNING = KARTPLEX KID CAMPS
IN THE CLASSROOM
RACING TECHNIQUES
-Body Positioning
– Braking and Steering
– The Racing Line
– Passing techniques
-Learn to Read Race Data
-Traction Talk 
MIND and BODY 
-Proper Nutrition
-Fitness for Drivers
-Mindfullness and Visualisation Techniques for Racing Drivers
CHARACTER & CONFIDENCE 
-Clear Communication 
-Controlling Mental Focus
-Sportsmanship
-Leadership
THE GROWTH MENTALITY
-Learn, Grow and RECOVER methodically from failure and stressful expereinces
ON THE TRACK
TRACK WALK
-Finding racing lines and traction
-Setting Visual References
-Passing Zones
SKILLS and DRILLS
-Braking Drill
-Skid Control
-Attention Targeting
 LEAD and FOLLOW
-Follow the instructor
-Refine the line
-Pick up the Pace
OPEN LAPPING
-Study Lap Charts
-Instructor feedback
MARSHALL and FLAGS
-Each Driver will learn to flag, marshall while others are on track.
IN THE SHOP
KART Maintenance
(Yes, we make them work)
-Basic Race Kart Prep
-Nuts/Bolts and Safety Checks
TOOL USE AND CARE
KART SETUP
-Chassis Setup/Alignment
-Driving Position
-Controls + Adjustments
-Gearing 
KART TUNING
-Learn what to adjust and why
-Learn about Caster, Camber, Track Width, Toe and Ride Height adjusters … and learn when to use them
KART HANDLING
-Read the tires
-Recognize handling issues from the trackside and the drivers seat.
PROGRAM SCHEDULE
July 6th Through August 24th.
Tuesday's from Noon until 3:00pm.
Drivers arrive no later than 11:40am
Snacks and bottled water will be provided.
DAILY PROGRAM
– Drivers Arrive
– Classroom Sessions Begin
– First On Track Session
– Snack + Debrief with  Instructors/Maintenance chores
– Second On Track Session
– Wrap up with instructor and set new objectives for next session/Cleanup Gear and Karts
PRICING
Single Session:
$150 Per Driver 
Value Pack (4 sessions)
$575 Per Driver:
Full Season (8 Sessions)
$1095 Per Driver
Family Pricing:
5% off of any package above.
NOTE: EXTRA SESSIONS. Racers that  want to stay after class for extra practice are able to rent karts notwithstanding availability. Kids that stay late remain under the supervision of our instructors and custormer service crew until the arranged pickup time. If you want to join your youngster on track after their camp day…please ask your instructor. Cadet and Adults karts are not allowed on track together unless arranged in advance.
KART CAMP RULES and RESTRICTIONS
All participants must have a waiver/release signed by their parent or legal guardian.
We have a strict Zero Tolerance policy regarding our behaviour guidelines.  Violating any of the principles listed below will result in immediate expulsion from the program with no refund.
1. No Bullying or unsportsmanlike behaviour
2. No Dangerous Driving or unsafe behaviour
3. Absolutely No Drugs or alcohol
Disrespect towards fellow students, instructors or Area 27 members or employees will not be tolerated.
Safety Equipment
KARTPLEX will provide safety equipment as required.  Client owned Helmets, neck collars, and driving suits are acceptable once inspected by the lead instructor.
Weight Restrictions
Please speak with the lead instructor if you are concerned about weight, height, or any other physical limitation.
Special Needs.
Please consult with lead instructor about any participants with special needs.  We are happy to accommodate any student as long as we feel we can maintain our safety standards for everyone involved.