Tuesdays and League Race Dates in July and August 2022 
**Schedule To Be  Announced.
Karts, safety gear, and Instruction are all included. 
Just bring a jacket, sneakers, a healthy snack and a smile!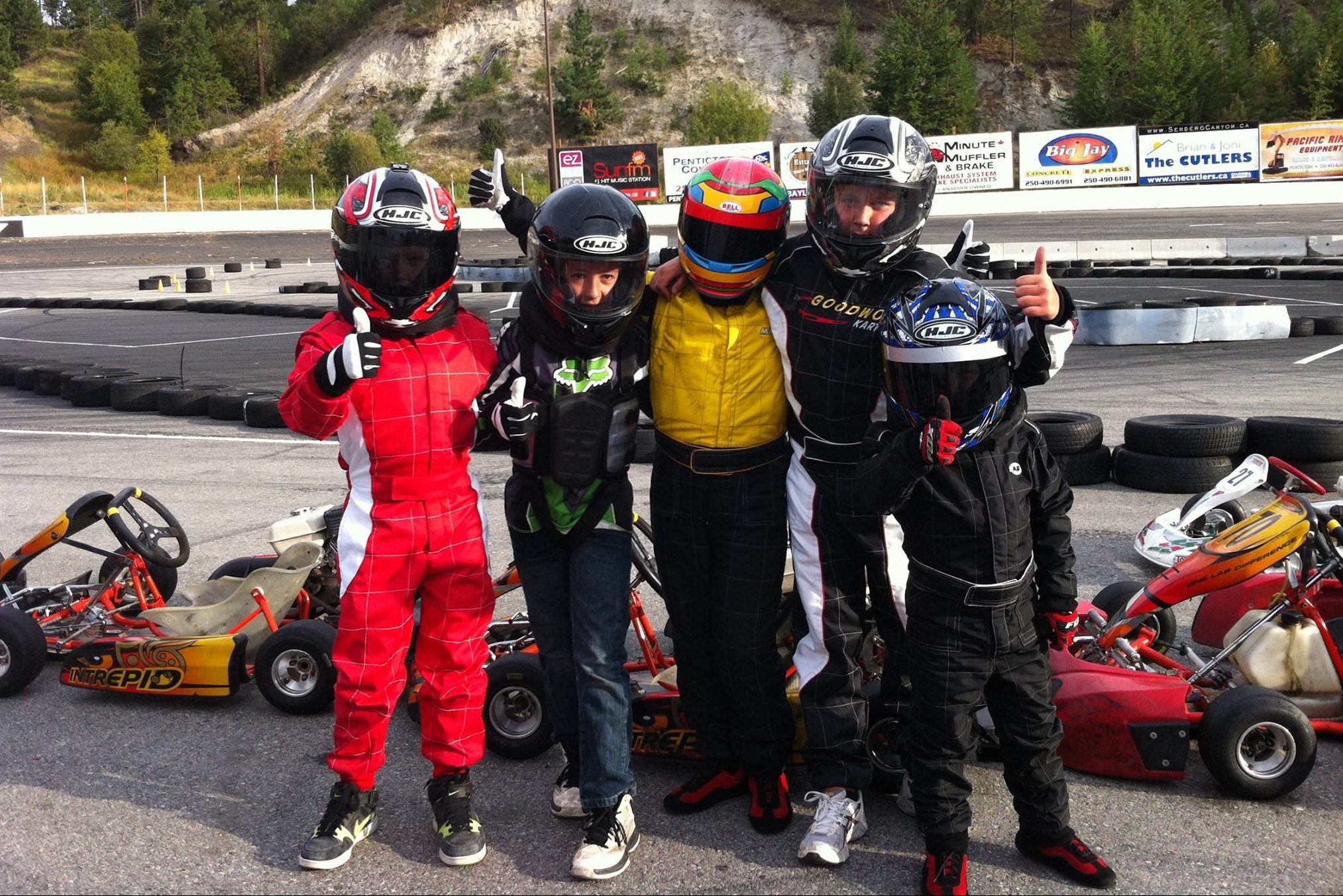 Do you have a SPEED DEMON living in your house?
Searching for a summer program that is not only fun, but will also and help them develop into a more confident and capable driver?  Our Kids League will their 'Need for Speed' and your need to know that your favourite Speed Demon will be safe, smiling and tuckered out when they arrive back at home.
Kids Leagues are designed for boys and girls ages 8-15
Our program gets them away from their phone and computer screens and get them excited and engaged into a REAL outdoor group activity that is both physically and mentally challenging….not to mention SUPER FUN!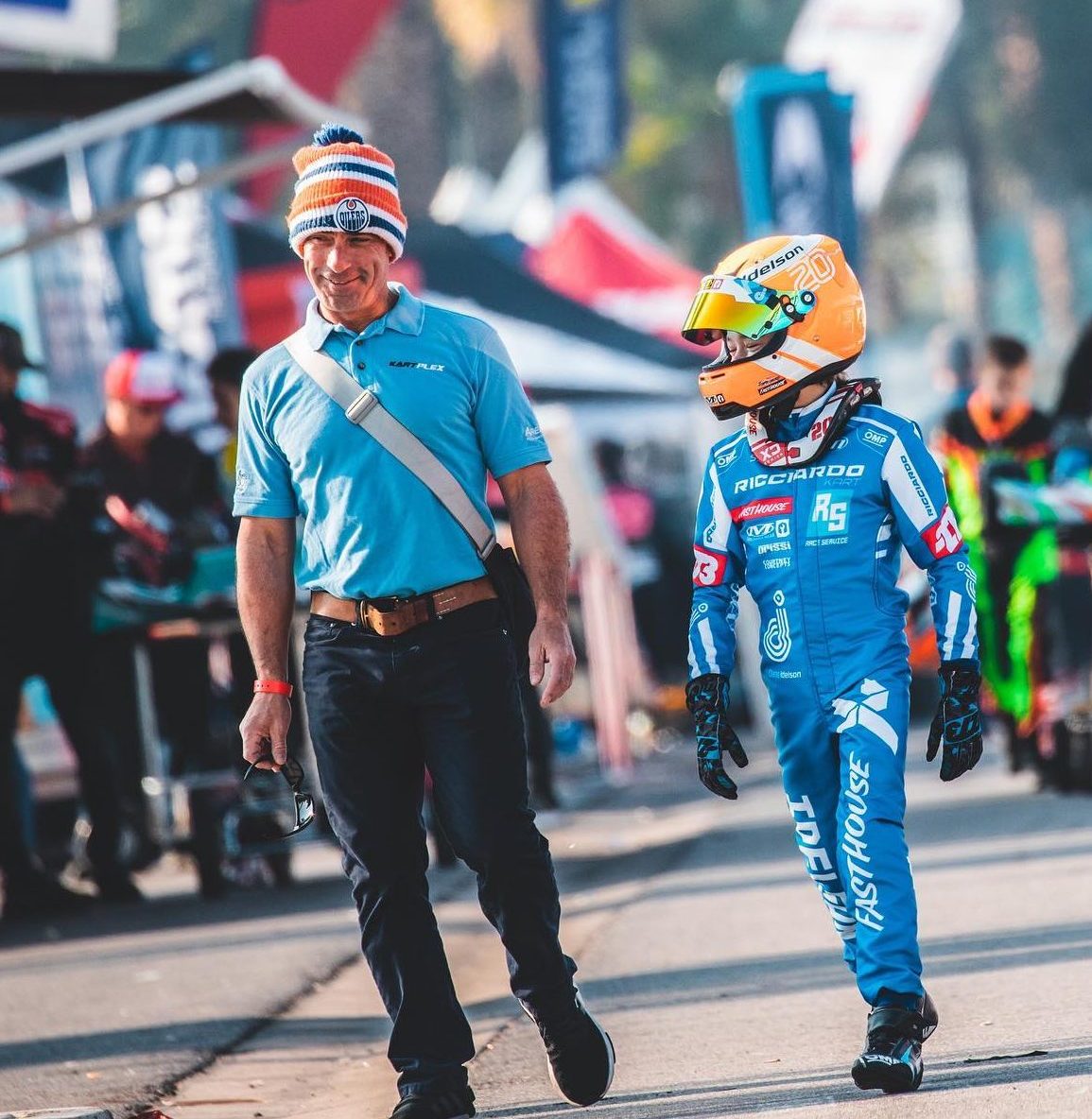 Professional Supervision
Our programs are designed and operated by passionate professionals with decades of experience racing, coaching and developing young drivers. 
Our team of Pros is dedicated to ensuring that your little racer, is having fun,  becomes a safer and better educated driver, and quicker and more confident as they gain experience.
Best experience our kids have ever had!! Craig is an amazing instructor and Rose was absolutely fabulous. A must do when in the Okanagan. Will be doing again next time we are back. These are real fast Go-Karts…not the typical ones you see at your usual go kart tracks!!!
Does your little racer NEED MORE SPEED?
Advanced Proffesional Instructrion buy our Pros is Avaialble by Appointment
BEGINER to EXPERT
Our Camps are divided in to Beginner and Advanced groups to ensure that every driver is engaged at all times, but not in over their heads.  We believe that individual attention is critical to driver development.
TAILORED 
Programs will be progressive but flexible.   We will address every driver at their own level and offer challenges that are suitable, regardless of experience, or how many camp days they have attended.
RELEVANT
Our goal is that each participant improves not only their driving skills, race-craft and speed, but also life skills like sportsmanship, commitment, problem solving, teamwork and communication.
PROGRAM SCHEDULE
July and August 2023
Tuesdays at Noon and League Race Dates as noted on our Racing Schedule.
Detailed Scheduled TBA.
DAILY PROGRAM
– Drivers Arrive
– Safety Discussion
– Practice/Qualifications Session (On Track)
– Snack + Debrief/Discussion with  Instructors/Maintenance
– Heat Race
– DeBrief/Discussion with Instructors
-FINAL RACE!
 PRICING
Single Session:
$195 Per Race Event
Value Pack:
$725 (Any 4 Race Events)
Family Pricing (Multiple Drivers): 5% off
NOTE: EXTRA SESSIONS. Racers that  want to stay after class for extra practice are able to rent karts notwithstanding availability. Kids that stay late remain under the supervision of our instructors and custormer service crew until the arranged pickup time. If you want to join your youngster on track after their camp day…please ask your instructor. Cadet and Adults karts are not allowed on track together unless arranged in advance.
KART CAMP RULES and RESTRICTIONS
All participants must have a waiver/release signed by their parent or legal guardian.
We have a strict Zero Tolerance policy regarding our behaviour guidelines.  Violating any of the principles listed below will result in immediate expulsion from the program with no refund.
1. No Bullying or unsportsmanlike behaviour
2. No Dangerous Driving or unsafe behaviour
3. Absolutely No Drugs or alcohol
Disrespect towards fellow students, instructors or Area 27 members or employees will not be tolerated.
Safety Equipment
KARTPLEX will provide safety equipment as required.  Client owned Helmets, neck collars, and driving suits are acceptable once inspected by the lead instructor.
Weight Restrictions
Please speak with the lead instructor if you are concerned about weight, height, or any other physical limitation.
Special Needs.
Please consult with lead instructor about any participants with special needs.  We are happy to accommodate any student as long as we feel we can maintain our safety standards for everyone involved.