*Academy programs use our R15 and R13 A+D Karts or your kart. Race Karts may be leased at additional cost.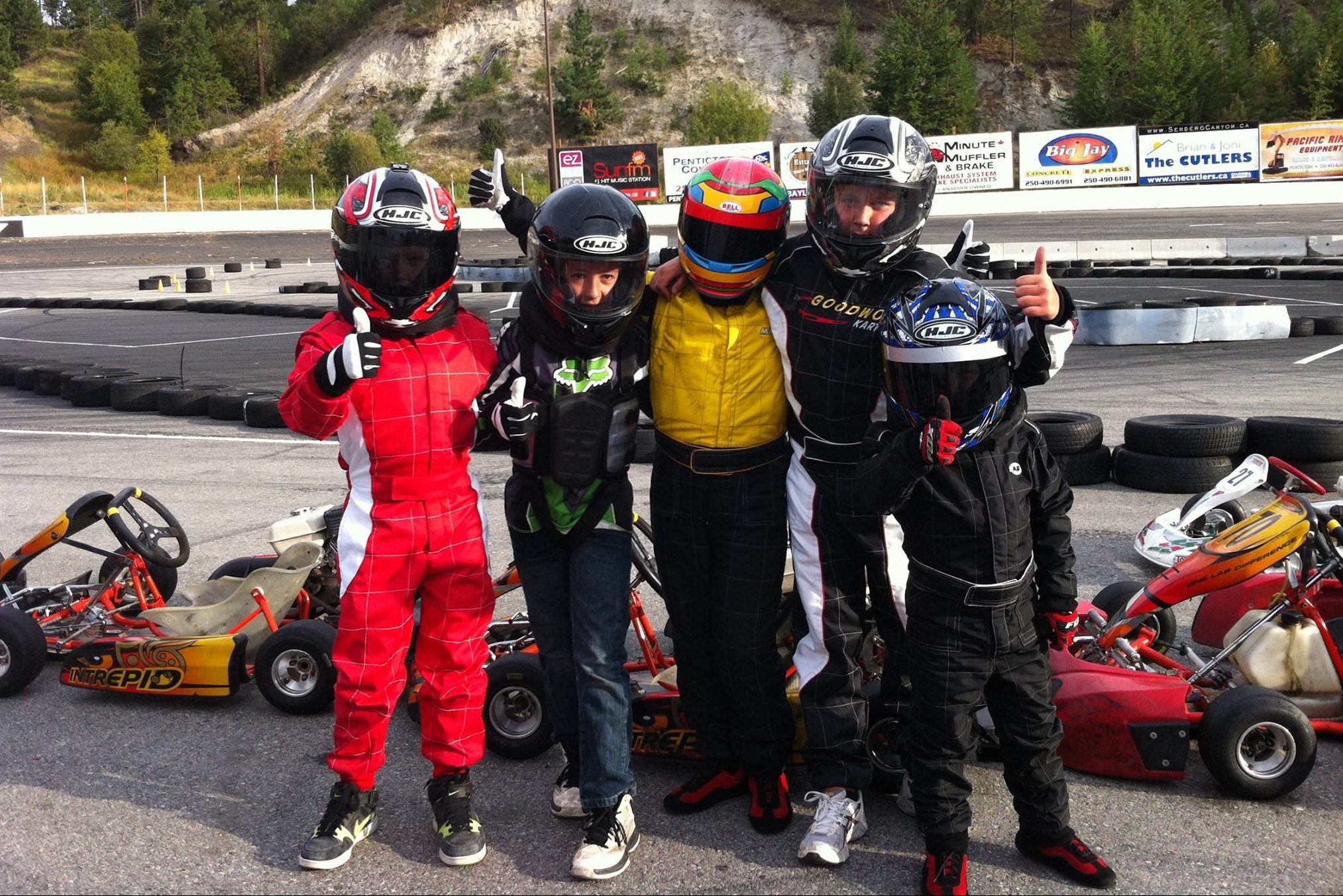 Rookie Racer Course
$75 – Required for drivers 13 and under
This program qualifies drivers under the age of 13 to rent and race our R15 and R13 Arrive+Drive karts on their own.

The cours consists of 10 minutes of classwork and 20 minutes (approx.) on the race track under the supervision of an an instructor.
We start with braking and cornering drills on the restricted course and the kids progress up to driving on their own, at the instructors discretion.
Rookie Racer in intend to ensure that you little driver is safe and comfy, and properly focused for the race track.  We can work on making them super fast in our other programs.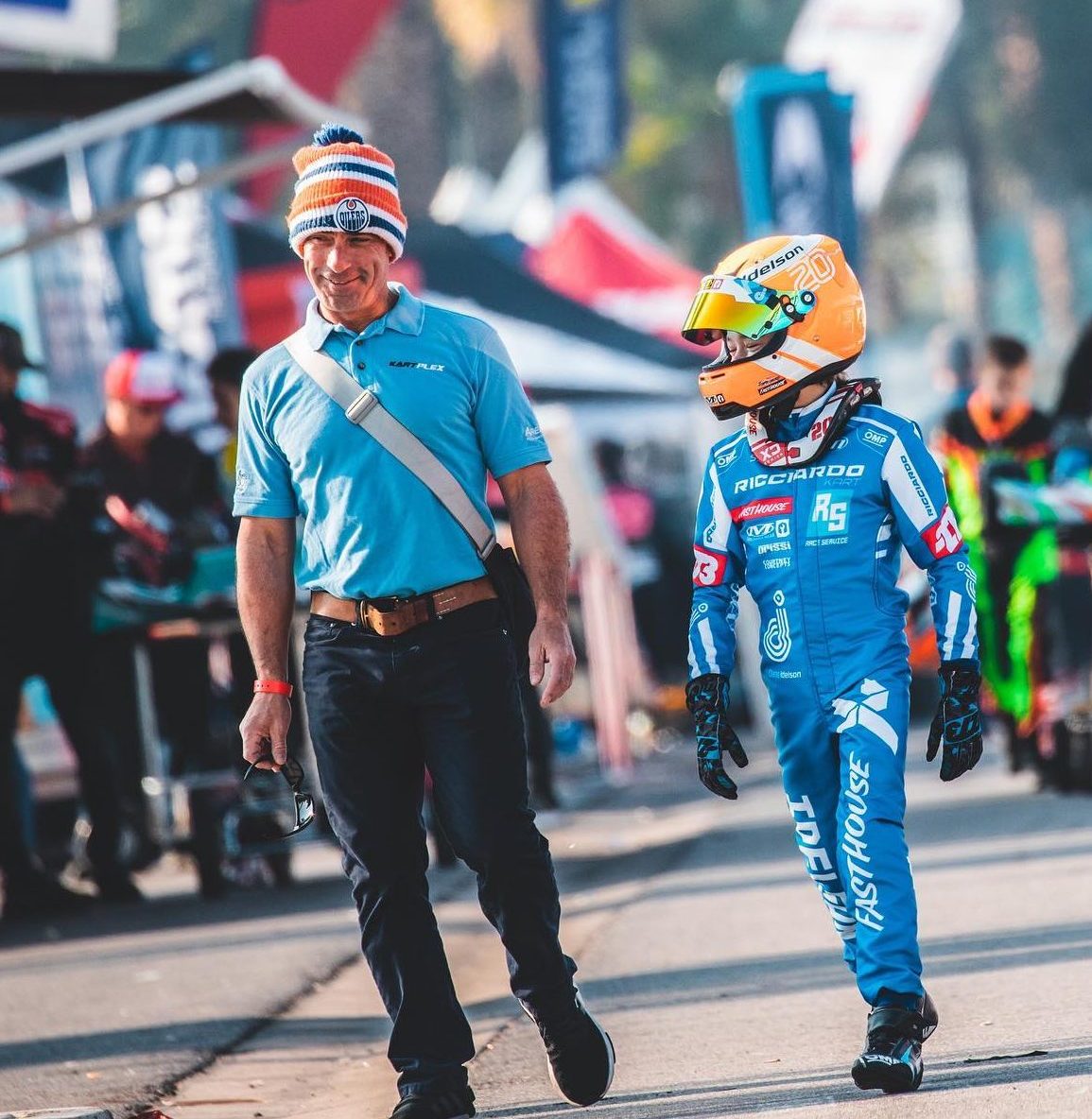 Private Coaching
Time with our experienced instructors will improve your driving, your focus, your technical knowledge and your racecraft and most importantly, you lap times and your race results.
Our team has coached and managed many regional and national champion kart racers.
Whether you are a beginner or a seasoned pro, we can help you improve.  Results Guaranteed.

Kids Camps
Our camps help kids learn about the basics of driving, racing, tuning, and teamwork.  Most of all they have a lot of fun!
Advanced Seminars

Learn advanced techniques in a group setting and take your game to the next level!

Topics,  guest instructors, dates and times are  listed on our Calendar.  Call for info.
Tuning / Race Prep
Learn how to wrench like a pro and find those last 10ths.

Seminars, Workshops, Private training available.  Call for details.
**All Acedemy Participants require a Daily Pit Pass ($10) or a KARPLEX Membership.
Corporate / Team Programs
Team Building
Our corporate programs are not only designed to reward, entertain and excite your team, but also to bring them together!

We organize you event to make sure that everyone feels included, no matter how much lead is in their shoe.
Learn & Grow
HEROLAB seminars will help your team learn control their focus both on and off the race track.
In between your teams on track sessions, and while they enjoy lunch or refreshments, we provide an entertaining and informative mental skills presentation.
After the break we head back out onto the race track.  The time sheets will demonstrate the focusing on the right stuff, at the right times is valuable to performance in any challenging or creative task!
**All Group Event Participants require a Daily Pit Pass ($10) or a KARPLEX Membership.
Race Kart Leasing Programs
Our lease program allows any driver to sample and even enter a race in a competition race kart.  Getting qualified is as easy as letting a KARTPLEX crew member know you Need more Speed.  At your request, we will supervise your next rental sessions.  Get 5 laps below the 'bingo' time (No Mistakes!) and you're on your way to an experience you will never forget!
LO206
(200cc 4 stroke racing engine, 105+kph)
30 minutes practice session (15 minutes on track) - $115
206 Club race (Single day event)- $355
TaG
(Touch and Go, 125cc 2 stroke single speed kart, 30hp, 130+kph)
30 minutes practice session (15 min on track) -  $155
TaG Club race (Single day event)- $425
Data System Rental - $45
Shifter Kart
(125cc 2 stroke 6 speed gearbox, 150+kph)
30 minute practice session (15 min on track)-  $185
Shifter Club race (Single day event)- $475
Data System Rental – $45
Karting Academy
Private instruction; $135 + Kart Lease / 30 minute session
GoPro Camera Rental Pricing
(max 2 hours)
Camera including 8 gig SD card - $25
Camera including 16 gig SD card - $35
Camera with including 32 gig SD card - $45