Become a KARTPLEX Member
Membership is required to enter KARTPLEX Events
Members practice for FREE during open practice
(Check the Schedule for practice times)
$895 –  Annual Personal Membership
$1695 – Annual Family Membership (up to 5 drivers)

NOTE

: Area27 Membership INCLUDES KARTPLEX Family Membership Above!
Non-Member Practice Pricing
 $135 / Full Day, $85 / Half Day –
Practice is available Tuesday-Saturday from 7:30-11:30am plus all day on

non holiday

Mondays.
All Karts must pass tech before going on the race track.
We enforce a strict 95dB @50m noise restriction
Please call if you are bringing trailer larger than 15′

Area 27 &  KARTPLEX Club Members – No Charge



(Check the Schedule for practice times)



Tuning and Service
Our experts can help you get the most out of your kart.
We  can fix, tune, clean, maintain, and upgrade your race kart regardless of its manufacturer, age, or condition.  We will help you keep it safe and fast for the racing season.

Driver Coaching
Our experienced instructors offer seminars, workshops and kids camps as well as group and private instruction.
Regardless of whether you are just getting started or trying to shave those last few 10ths for the big event, we can help.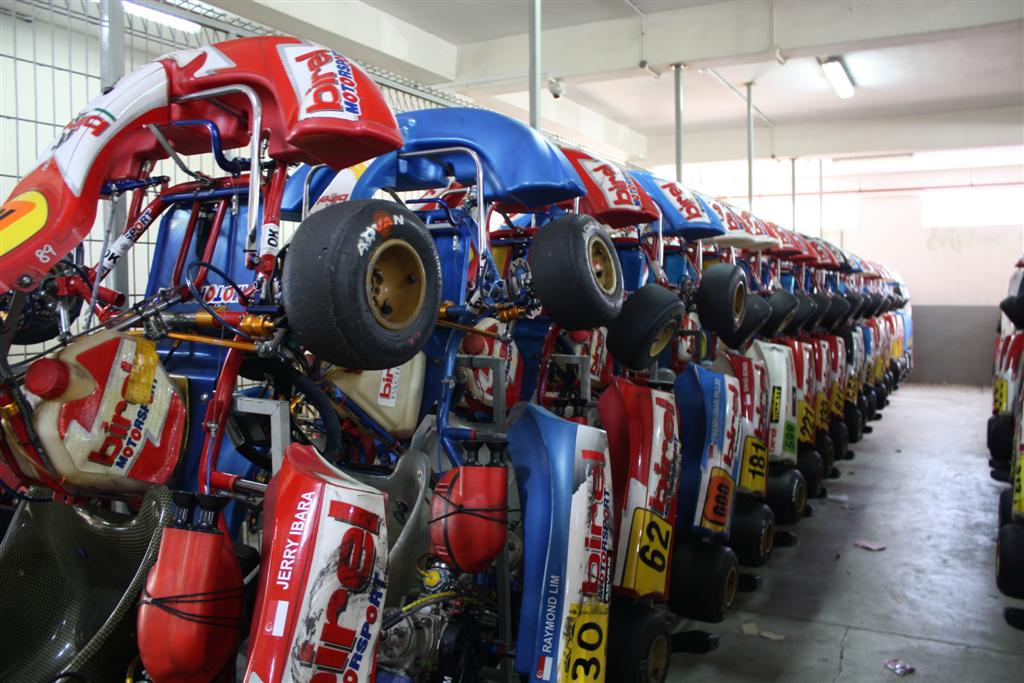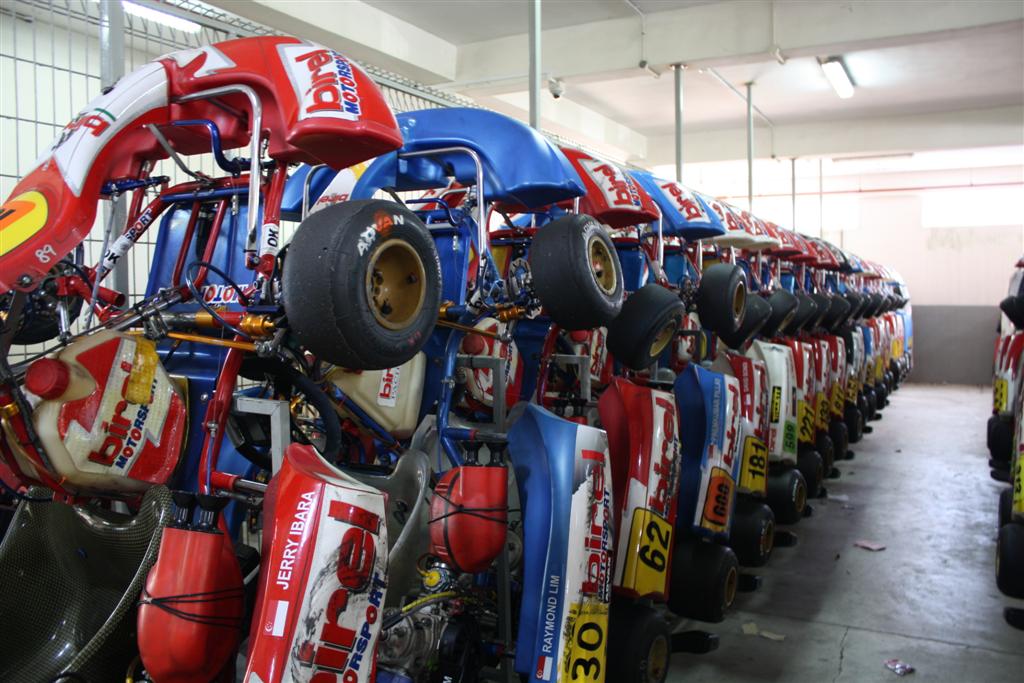 Kart Storage
$115 per month – Non members


$55 per month – Members

Dry, secure, and ventilated storage.

Discounts for for multiple karts.

Off season storage available

Ask about our full service Racking program.
**All Karts must have the fuel tank removed when in storage.
(We can not store fuel or flammables)

Kart Racking 
$65 per rack cycle – Non members
$45 per rack cycle – Members
Kart  Cleaned

 

Nut and Bolt Check
Fluids checked and topped up as required
NOTE:  Racking is additional to Storage. Repairs, parts and fuel costs are not included in racking or storage services
Regional Events
TBA
Call for information
250.488.4630
National Events
TBA 
Call for information
250.488.4630

Race Kart Leasing Programs
Our lease program allows drivers who are interested in purchasing a competition race kart to demo similar machinery before they buy .  You must be qualified by an instructor or provide previous kart racing credentials.  We also lease race karts to qualified racers who wish to compete in equipment prepared by the Karplex Works Team.  Available at our facility, or selected events around North America.
*Contact us for details.
*Damage deposit required
LO206
(200cc 4 stroke racing engine, 105+kph)
30 minutes practice session (15 minutes on track) - $115
206 Club race (Single day event)- $355
TaG
(Touch and Go, 125cc 2 stroke single speed kart, 30hp, 130+kph)
30 minutes practice session (15 min on track) -  $155
TaG Club race (Single day event)- $425
Data System Rental - $45
Shifter Kart
(125cc 2 stroke 6 speed gearbox, 150+kph)
30 minute practice session (15 min on track)-  $185
Shifter Club race (Single day event)- $475
Data System Rental – $45
Karting Academy
Private instruction; $85 / 30 minute session
*DOES NOT including kart lease or rental if required
GoPro Camera Rental Pricing
(max 2 hours)
Camera including 8 gig SD card - $25
Camera including 16 gig SD card - $35
Camera with including 32 gig SD card - $45
Our Karts
KARTPLEX operates high performance Arrive + Drive race karts that are designed to offer you the sensations of racing machinery while remaining safe and serviceable.  click the icon for more info.
Our Track
Our State of the Art kart track has been designed by a world champion racing driver.  The many configurations will challenge the most skilled driver while allowing beginners to learn and improve.
Our Safety Systems
KARTPLEX is the first karting centre in North America to offer fully automated safety systems featuring Artificial Intelligence.  Our systems let you experience the thrill of wheel to wheel racing  while ensuring risk is kept to a minimum.
What you need to race
No experience is required to race our Rental Karts
Use of approved helmet included with kart rental
Use of personal helmets is at the discretion of the head marshall
Driving suits are NOT required, but are available if you prefer to wear one.
Neck Protection is available on request
Shorts and t-shirts are permitted - closed-toe shoes are required (no sandals)
During cold weather conditions, dress appropriately; gloves recommended

All drivers under 19 years of age require a parent or guardian to sign our waiver.
Drivers with special needs or health limitations are required to contact our head marshall before participating.
Rules, Requirements & Regulations
The KARTPLEX Experience is all about excitement and adrenalin! Nonetheless, your safety, as well as that of our staff, is our primary commitment.
Kart Racing is a potentially dangerous activity. Our policies and safety systems are in place to minimize danger, but there are risks involved with participation.
ALL drivers MUST sign our waiver.
ALL minor participants require a parent or guardian to complete our Parent/Guardian  waiver.
We reserve the right to refuse or remove any driver who is not in compliance with our rules and safe driving standards.
Drivers between 8 and 12 years of age must complete our ROOKIE RACER orientation course before they are approved to participate in Arrive + Drive rentals or racing.
KARTPLEX maintains a strict ZERO TOLERANCE policy for recreational DRUGS and ALCOHOL while on our property.
If you are on prescription medications that impair your reflexes or your judgement, do not drive the karts.
If you are pregnant, do not drive the karts.
Weight Limit Guidlines:
Our Arrive + Drive karts can comfortably accommodate most drivers up to 250 lbs.  There are exceptions to this guideline and the only way we can determine for certain that a driver will be able to comfortably and safely operate the kart is to arrange a seat fitting with the acting head marshall or crew chief. If you are near our limits, or would like to arrange a private seat fitting before you purchase your tickets for any reason, please call or email and we will be happy to accommodate you.
Cancellation Policy
Cancellations can be made up until  two weeks prior to event date.  A $150 cancellation fee will be decucted from any refund.
Cancellations due to weather will result in a credit being issued for the full amount of the event, race or session.  These credits do not expire and can be used anytime the event can be rescheduled.  There are no refunds for weather based cancellations.